Design L&D processes, which engage in change
A method and tools for blended learning design 
Innovative tool
Learning Battle Cards
for educators and instructional designers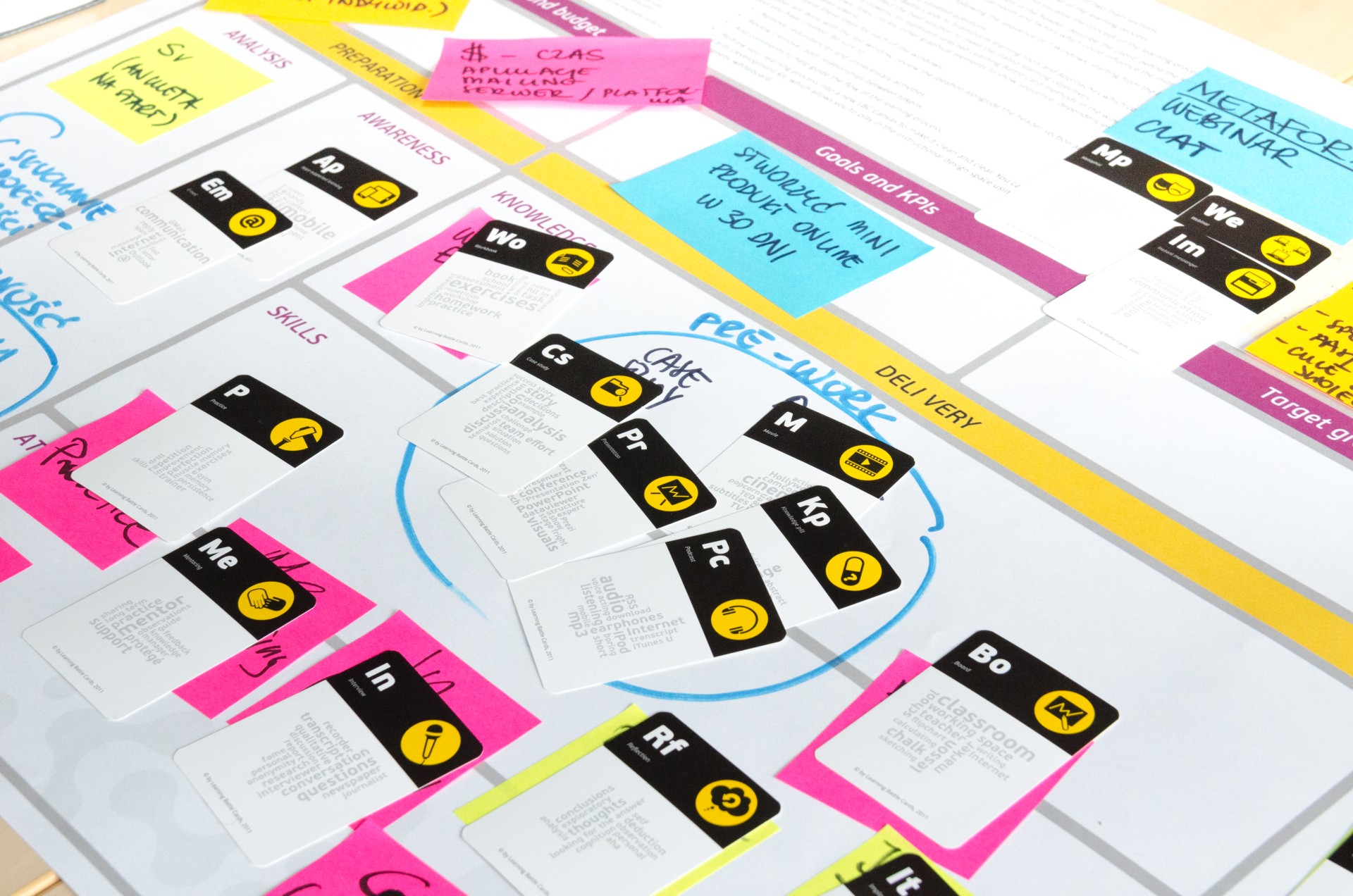 What are Learning Battle Cards?
The Learning Battle Cards are a method and tools for designing engaging and effective learning processes using the full potential of the blended learning methodology.
It is a pre-made set of tools for a team responsible for employee development and communication with stakeholders.
It is an irreplaceable tool of the modern L&D team.
Innovative approach to L&D process design
Instructional design tool
Family of products which let you introduce design thinking like approach to instructional design space
Communication and sales tool
Visual oriented approach which will let you discuss and sell your idea to stakeholders
Education tool
End-to-end framework which will let you train instructional design discipline
Implementation examples
Reminder of options
You can use LBC as a reminder. You can skim through the deck, sort cards out, and make good selection while thinking about learning process.
Eye-opener and brainstorming tool
You can use LBC during workshops and seminars focusing on width and depth of instructional environment. This is a very powerful eye-opener for all participants.
Inspiration during instructional design
You can use LBC as mind-flexor during designing instruction. LBC let's you play an instructional design game around highly inspirational structure.
Learning process presentation tool
You can use LBC as a tool presenting the scope and structure of learning process. In this way you can provide perfect overview of every project – even the most sophisticated one.
Get your Learning Battle Cards
All the Learning Battle Cards products are available at our store
Go to the store